3004 Aluminium Coil Strip Description
3004 Aluminium Strip / 3004 Aluminium Foil Tape / 3004 Aluminium Strips in China.
Temper:HO,H12,H14,H16,H18,H22,H24,H26,H28.
Standard production:ASTM-B-209M,BS EN 485-2,BS EN 573-3,GB/T3880-2008.
Weight:about 0.5-2.5mts per pallet.
Surface:Mill finishing,mirror finishing,checkered.
Package:Export standard package with wooden pallet.
Delivery time:within 30days.
Certificate: Mill Test Certificate,Certificate of origin:Form A,Form E,CO.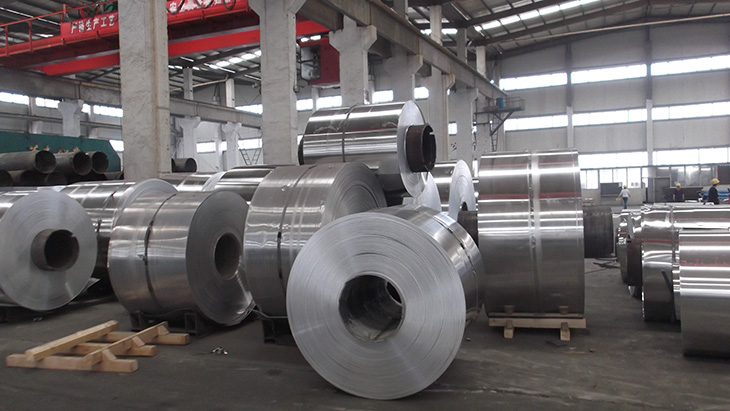 Chemical Properties - 
3004 Aluminium Coil Strip
Alloy Designation

Si

Fe

Cu

Mn

Mg

Cr

Ni

Zn

Ti

Ga

V

Remarks

Others

Aluminium
min

Numerical

Chemical Sympols

Each

Total

EN AW
-3004
EN AW-
AI Mn1Mg1

0.3

0.7

0.25

1.0-1.5

0.8-1.3

-

-

0.25

-

-

-

-

0.05

0.15

Remainder
Mechanical Properties - 
3004 Aluminium Coil Strip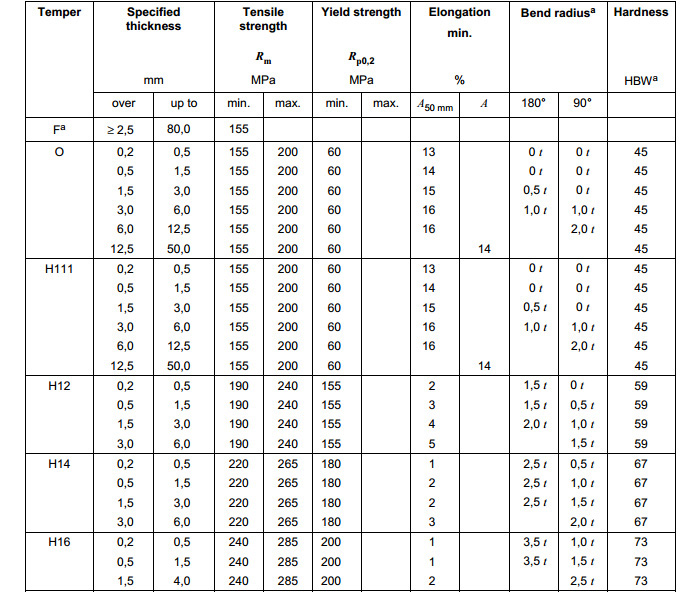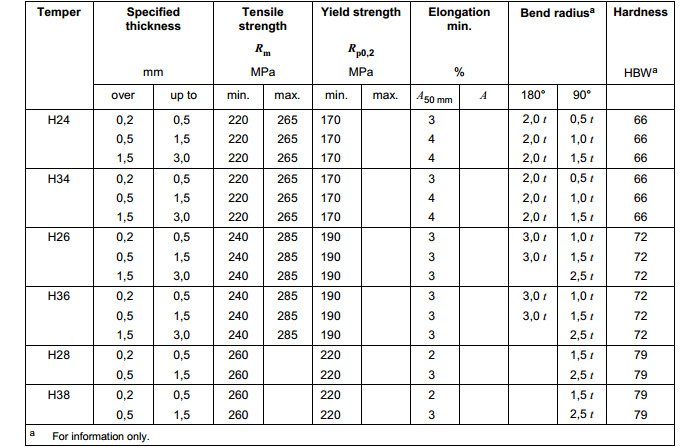 Feature - 3004 Aluminium Coil Strip
1. Good corrosion resistance
3. Good plasticity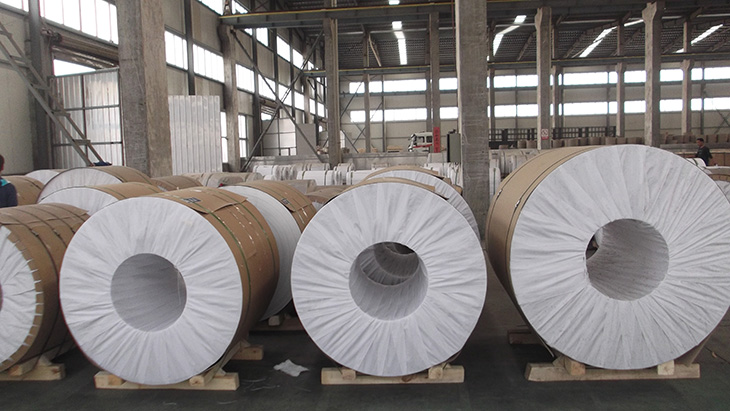 Application - 3004 Aluminium Coil Strip
1.3004 aluminium coil  mainly Used for processing the component parts that need to have good formability, high solderability good resistance to corrosion , such as kitchen utensils and appliances, food and chemical products processing and storage devices, transport tank,tank of liquid products.
2.3004 aluminum coil mainly used in chemical production and storage equipment, plate processing,building materials, construction, cable pipes, sewer pipes, various parts of lamps and lanterns, cans,wave plate, building materials, color aluminum plate, electric light head.
3. 3004 aluminium sheet mainly used in processing pressure vessel,pipeline,utensil,cooling fin,radiator,makeup board,copy machine roller,ship material.
---